Better Than Ever


An experience like no other!
UNLOCK YOUR FULL GENETIC POTENTIAL
We start with a Personalised Health Assessment
Ever wondered why two people do the same training program, follow the same diet, and do everything exactly the same, and one gets results and the other doesn't? Well, it's because we are all different, and there is not one program for everyone. Therefore, there needs to be a specific program for every individual.
We use leading edge technology in the field of epigenetics, and through a simple, non-invasive assessment, we can unlock your very own personalised health profile, designed specifically for your unique body. 
No more guesswork, no more trial and error, and no more following the latest FADs. The answers to your questions are here!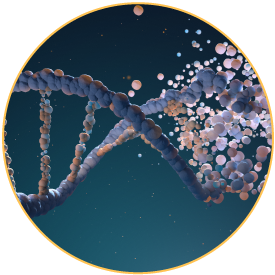 WE OFFER GREAT VARIETY
There is something for everybody
Want the privacy and focus of a 1 on 1 session? We offer that. Love sweating it out with other members in a high intensity class? We offer that. Want to train on your own using our open studio? We offer that. Prefer to workout from the comfort of your own home? We offer that. We could go on, but instead why not contact us to find out what we can do for you.
A MASTER COACH IS WITH YOU AT ALL TIMES
Even when you're just doing your own thing.
Need a spot, some advice on your form, or maybe just a chat while you're getting your cardio done? No matter what it is, you'll always have a Master Coach available when using our facilities. Find out more by visiting our Team page.
HEART RATE BASED TRAINING
Want to know how hard you're working during a session? Well we do!
We use Heart Rate training in all our sessions to ensure you're working at your most optimum, for fat burning, cardiovascular fitness, and peak performance. You can keep track during your session with the results displayed on our screens or simply Bluetooth the results to your phone and review them during and after your session.
All members are given a MyZone Heart Rate Monitor when joining Better Than Ever and it's yours to keep. You can use it anytime in the studio and when exercising outdoors or at home, keeping you accountable and connected with other members to keep you motivated!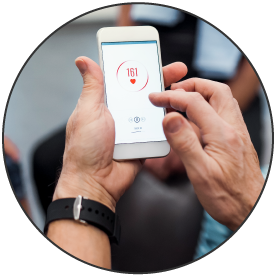 BECAUSE, WE BELIEVE EVERYBODY DESERVES TO BE BETTER THAN EVER
We never leave anyone behind!
We are passionate about helping anyone, no matter what their physical or mental limitations. We work within the National Disability Incentive Scheme (NDIS) framework and our facilities are perfectly suited to anyone requiring this very rare and necessary service.
Contact us for more details with how we can support you.
DON'T FORGET TO UNWIND
For the times when your body needs a little relaxation
When muscles and tendons become damaged or impaired, knotted and tense or immobile, Remedial Massage provides a healing treatment that can be gentle or strong, deep or shallow.